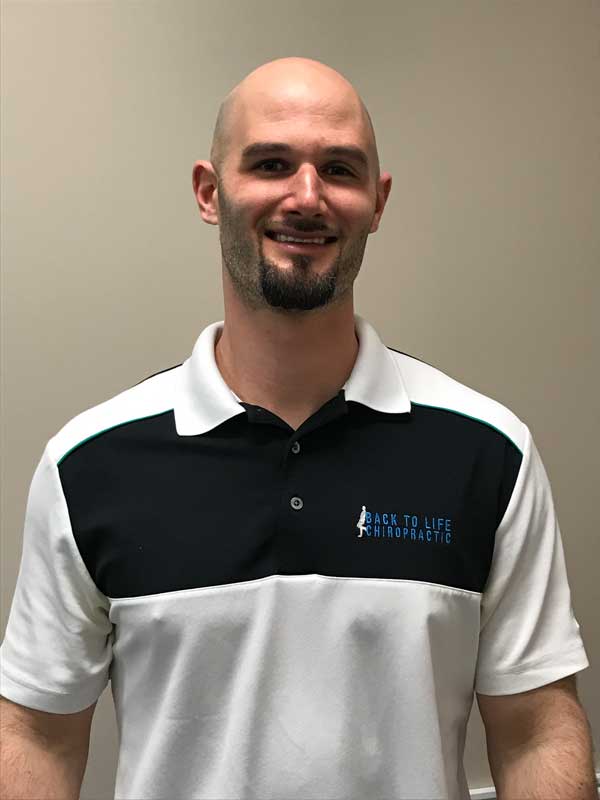 Hi I'm Doctor James Gano. I was born and raised in northwest Indiana and very active in a variety of sports, graduating from Chesterton High School in 2002. I decided to become a chiropractor on middle school career day (so, yes it is possible) and honestly never wavered in this dream since that day. I thought (still think) healing without medication and through alteration of biomechanics and changes in habit, and everyday life make more since with the majority of conditions. It was further instilled when suffering a back injury in high school and developing drop foot from nerve involvement as a teenager! This solidified my positon to become a chiropractor and treat conditions through natural means. I believe life is absolutely never a destination and will continue to move forward and refuse to reach the point of complacency and continue to keep up to date with new literature and treatment options as they are presented.
I went on to Graduate from Colorado Mesa University with a degree in Exercise Physiology in 2006. Post graduate work consisted of Palmer College of Chiropractic in which I completed my Doctorate of Chiropractic in 2010. I was fortunate to be able to finish my schooling at Rhode Island Spine institute, under Dr. Donald Murphy in which is one of the pioneers for the evidence based chiropractic approach. I was able to sit in on spinal surgeries, spine conferences at Rhode Island hospital, and orthopedic rounds at Alpert Medical University. Here I learned the intricacies and importance of co-management, and proper diagnosis/treatment.
I use a large variety of techniques for chiropractic treatment. Techniques such as diversified, manual, Thompson drop table, activator, muscle energy technique, impulse adjusting, flexion and distraction, Webster technique, decompression, muscle energy technique, pelvic blocking and Gonstead are all utilized in office depending on conditions and patient response currently. Many times more of a stabilization and soft tissue approach is utilized in which little to no adjusting is warranted or needed depending on the patient and condition being treated. Care is openly discussed with the patient and a reasonable treatment plan is always performed.
I'm an absolute sports and fitness enthusiast. I absolutely practice what I preach on active care and staying active and fit. As life has gone on, it has altered what and how I do what I do, but I absolutely never stop! I currently spend the majority of my time hiking, running around after my son, and spending time in the gym but still tinker with any and all sports.
In conclusion, I honestly care about all of my patients and absolutely love what I do. If you come and see us at Back to Life Chiropractic you will have no doubt that this is my absolute passion. There are no numbers here and everyone is an individual with different treatments, goals, and expectations. We get the large majority of patients better and the one thing I can promise is we listen! I'm so excited, lucky and honored to get patients back to life through chiropractic care!